It is time to Mix it up a bit!
let's get excited to help our friends at Tails of Valor! Our Club meeting on Wednesday 9.28.22 from 6-8pm will be a mixer at Yergey Brewing on Main Street, Emmaus to benefit Tails of Valor! Only $10 to attend. BE SURE TO WEAR YOUR PINS!!! And you can, bring a box of rice for Eileen's collection for the Angel Network. MegaMillions will be flowing tomorrow!!!
This is going to be a fun evening of Fellowship and we will have the opportunity to meet new guests interested in learning about Rotary, all while raising money to help Veterans find support through service dogs. Last chance to sign up in advance!!
Click here and take two minutes to register
OF COURSE walk ins will be welcome....but you may just get a fine :)
NO breakfast meeting on Thursday 29th.
Get ready for Make a Difference Month! The Community Service Committee has some really great service opportunities on deck for you this October! Stay tuned and mark your calendars for everything from tree planting to meal preparation. There will be something for everyone and ways for the whole family to volunteer. Let's come together and make a big difference locally. The list of service days will be posted to our Rotary events calendar soon!
SIGN UP NOW FOR THE MIRACLE LEAUGE BASEBALL GAME NEXT SAURDAY OCTOBER 8TH
Rotarians! Please join your Club in supporting our friends at Tails of Valor our Mixer on Wednesday, September 28th from 6-8pm at Yergey Brewing in Emmaus.
This event is an excellent way to get to know fellow members better and introduce new guests to Rotary all while benefiting the mission of Tails of Valor! Attendance is only $10 and will go toward TOV. There will be complimentary FOOD, fun giveaways, AND of course great libations to purchase.
The fine staff at Yergey's has also graciously offered to give back at this event. Let's support a local establishment that cares. Many thanks to our event sponsor Bright Financial Group.
The Mixer will serve as our Club meeting for the week and therefore there will NOT be a regular meeting on Thursday, September 29th.

For those of you that are not familiar with Tails of Valor:
Tails of Valor, Paws of Honor's (TOV) mission is to provide rehabilitation through non-medicinal therapies by training service canines for Veterans suffering from PTS (Post-Traumatic Stress), TBI (Traumatic Brain Injury) and Physical Disabilities. TOV provides struggling Veterans with trained companions who aid and assist in their daily routines, improving the quality of life. The Canine Connections CPS program provides our Veterans with social interactions and human/canine bonding resulting in service dogs able to assist with the physical and psychological issues affecting our Veterans and their families.
As members we are all responsible for making each week's meeting a success. Working the sign-in and EREY tables are a great way to get to know members.
PLEASE NOTE: We have had a lot of no shows lately. Please, Please, help out here and fulfill your obligation, or get a replacement. Thank you.😁 If after trying everything you could not get a replacement, please let Diamond Man Eric know via email. DiamondMan@LochsJewelers.com
The assignments below are selected from our membership list and are in alphabetical order (or close to it). Should you be unavailable to make it to the meeting to fulfill your assignment, please do one of the following:
- Switch with someone else from another week.
- Contact another member to fill your slot. Club Runner has our Member Directory.
- If either one of the above attempts is unsuccessful, please notify me ASAP.

DiamondMan@LochsJewelers.com
Sign in Table - Ceil Birdsell
Sign in Table - Larry Delhagen, Jr.
Invocation - Mario Cozzubbo
Sign in Table - David Dunn
Invocation - Valarie Deenan
Sign in Table - Mark Erle
Sign in Table - Wade George
Invocation - Alan Fornwalt
THIS week

is our food collection week. Joanne and Ashley are the new leaders of this great cause.
As you're doing your grocery shopping or cleaning out your pantry this weekend, please keep in mind the following items that the Emmaus Food Pantry needs to support our community.
This week's request from Joanne and Ashley
Cookies, pasta & spaghetti, ketchup, mayo, relish, bbq sauce, cooking oils, syrup, rice a roni, snack cakes, coffee grounds, boxed crackers, mustard, pickles, salsa, salad dressings, pancake mix, cake mix, noodle roni, instant oatmeal, saltine crackers, cereal
Canned items - ravioli, pasta, spaghetti-os, chef boyardee, spam, luncheon loaf meat, soup chicken noodle
Non-food items - dishwashing liquid, laundry detergent, mouthwash, VO5 shampoo & conditioner, napkins, paper towls, & kleenex
Let's see what we can do to help. Rice has been hard to get lately for our school program also.
Rotary is working with the Angel Network to collect food items for their semi annual food drive. We have been asked to contribute Rice for this collection. Please bring Rice to any meeting for this drive. We will be collecting until the week before Thanksgiving. We need to collect 150 boxes of rice. You have been most generous in the past for this Food Drive and I thank you in advance for your support.
Hope you all had a fun filled Thanksgiving Day.
Two found memories of past Rotarians. Bob Halsey and Carl Frantz working the table at Miracle League. The Rotary sign is at the veterinary clinic in Emmaus, set up by Rocky Rockwell many years ago.
If you have extra garden produce that you would like to donate to the residents of Allentown's Sixth St. Shelter, please drop it off at Willow Lane Elementary School, 6135 Sauerkraut Lane, Macungie, on Thursdays by 5 PM through the end of October. Donations support the Lehigh Valley's Plant A Row movement.

Feel free to contact Tony with questions: 610-295-7691.

Thank you in advance for your charitable contributions!
On the Trail to End Polio
The 12th Annual Rotary District 7430 Purple Pinkie Event – Reimagined
Click the link below for all the fun details and to register!
What: District 7430 event to support Rotary's goal to eradicate polio
When: Saturday, October 15, 2022 – SAVE THE DATE!
Where: Berks Nature/The Nature Place, 575 St Bernardine St, Reading, PA 19607
Multiple activities 9am-noon
Guided site tours • Fun 5K untimed walk and run • Bike rides along Schuylkill River Trail

• Service projects around grounds • Dog parade
SEE FULL SCHEDULE WHEN YOU REGISTER
[THIS IS NOT A RACE!]
Social luncheon noon-2pm included in registration
Opportunities to contribute, participate and serve
• Hands-on service projects like tree planting and trail maintenance • Support local needs at the event – more to come
• Club Financial Donations supporting Rotary's Goal to End Polio Now • Individual Financial Donations & Sponsorships
Organizers: Lehigh Valley Passport Club in Collaboration with the Pottstown Club and others TBA
Here is a link to info from RI about the recent Polio outbreaks.
https://www.rotary.org/en/rotary-statement-recent-polio-detections-us-europe
Good Morning Emmaus Rotary Club,
My name is Susan Burnett. I am with the Bethlehem Morning Star Rotary Club. I am also the D7430 Rotaplast Chair.
We have a terrific fundraiser coming up, the afternoon of Sat Oct 15th, in partnership with the PA Playhouse.
A bunch of inspiration or fun trivia facts for today.
Question: What city is home to the oldest Thanksgiving parade?
Answer: Philadelphia
The
Philadelphia Gimbel Brothers Department Store parade in 1920
had only 50 people, 15 cars and a fireman dressed as Santa Claus. The parade ended with Santa on his sleigh, signifying the arrival of the holiday season. Today, it's much bigger and called the 6abc Dunkin' Donuts Thanksgiving Day Parade instead. It was the inspiration behind the Macy's Day Thanksgiving Day Parade which started in 1924.
Question: What professional football team has played almost every Thanksgiving since 1934?
Answer: The Detroit Lions
George A. Richards, a former owner, purchased the Portsmouth Ohio Spartans in 1934 and moved them to Detroit. Rebranded as the Detroit Lions, George decided to host a Thanksgiving Day game against the world-champion Chicago Bears in hopes of attracting fans. The team has always played on Thanksgiving except between 1939-1944 due to World War II. The Dallas Cowboys also joined in on the Turkey Day tradition in 1966 and have played every Thanksgiving except in 1975 and 1977.
Question: What did President Calvin Coolidge famously receive as a Thanksgiving gift?
Answer: A live raccoon
In November 1926, Vinnie Joyce of Nitta Yuma, Mississippi, sent the 30th President of the United States a live raccoon to be served as Thanksgiving dinner. However, the President became so smitten with the furry animal that he pardoned it and adopted it as a pet. He named it Rebecca.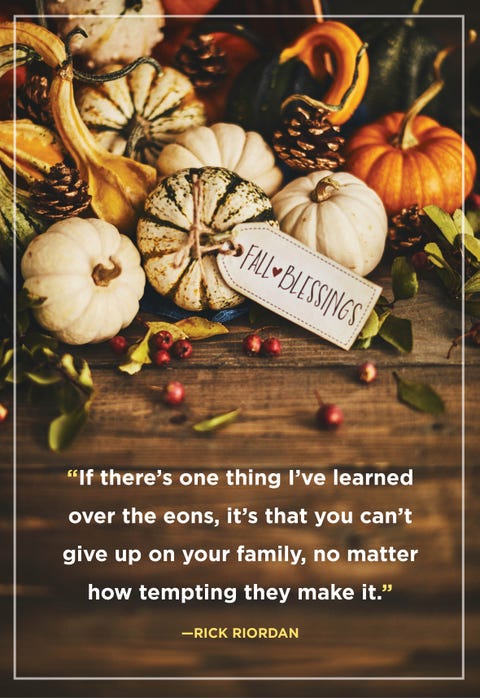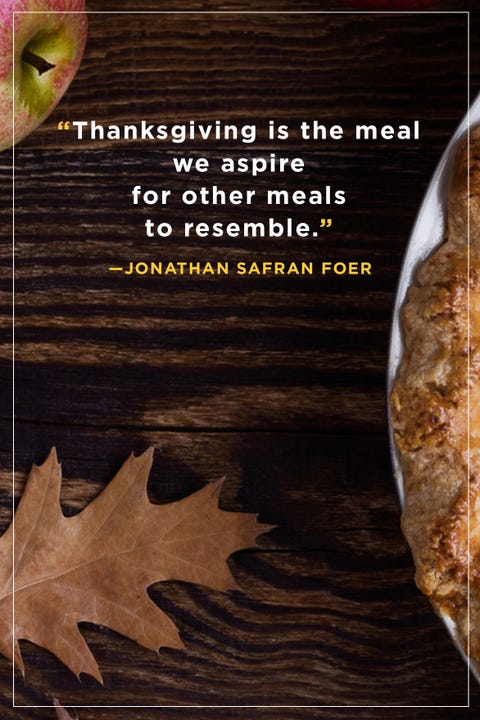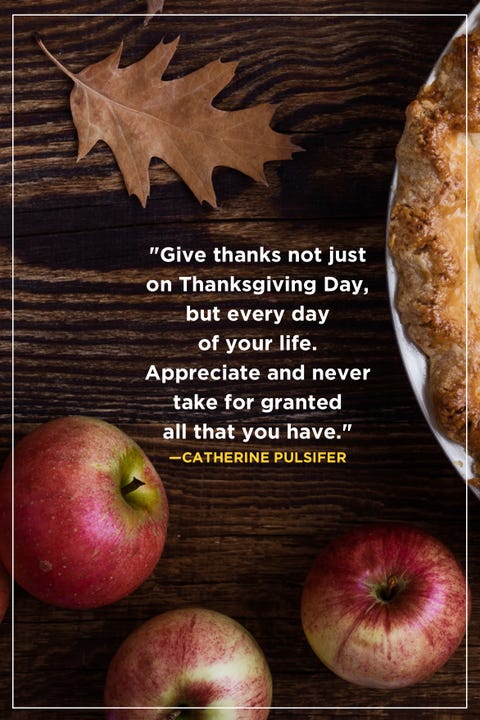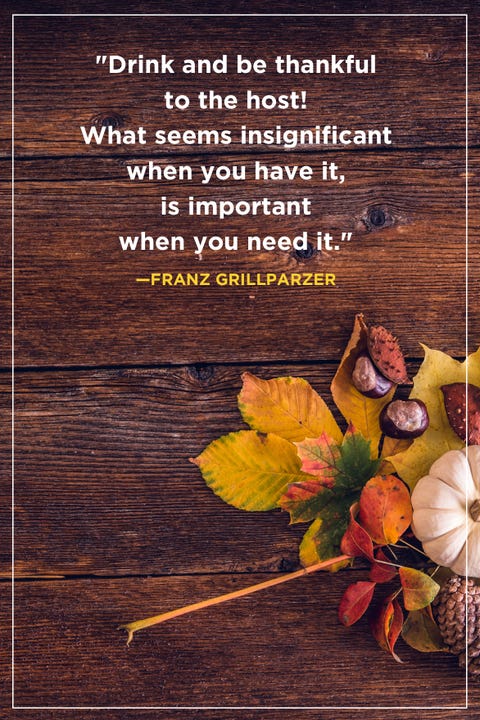 Every once in awhile we will do a virtual meeting with our Live meeting. This week is one of those times.
The virtual meeting should be started by 7:15a.m. Feel free to chat with your virtual friends and the members in attendance. Please mute yourself when the President starts the meeting. Use the Chat feature to chat with the Zoom Master and others on the virtual meeting. We'll do our best to give you the same feel of the meeting as if you were able to attend in person.
Please Note that if you are attending virtually please use the following ZOOM link!
Emmaus Rotarians truly do live a lifestyle of Service Above Self!
Many of us help with other organizations to raise funds for great causes. If you wish to mention your outside fund-raising event at Rotary, just put up four Happy Dollars and let us know about what is going on. If I have a website link to your cause I will post it here.
Ex.

I support the PA. Perimeter Ride Against Cancer which benefits the American Cancer Society and Dream Come True.
https://www.pprac.net/2022-ride.html
Check out some of the great work our fellow members are doing in our community outside of Rotary and learn how you can support their efforts.
Another great organization helping our community:
Can Tabs For The Miracle League LV / Submitted By Bob Halsey
In 2018 We started collecting the Tabs from all types of cans Soda, Beer, Seltzer, Tuna Fish, Sardines, Soup Cans, Etc. In 2018 we were able to deliver Five Full One Gallon Jugs of Tabs…Last year, 2019 we were able to deliver Three Full One Gallon Jugs of Tabs. So far this year 2020 we now have One Full One Gallon Jugs. I would hope we can again this year, 2020, can fill at least another Five Full One Gallon Jug OR MORE. I turn these into the Miracle League in the Middle of October, right before Halloween. They turn them into the Dupont Children's Hospital in Wilmington Delaware. Other organizations also collect these Tabs, in total the Hospital has been able sell these for enough Money to pay 75% of the Utilities Cost in their Ronald House, where Families to stay at a very Nominal Cost when their Handicapped Children need to go for Treatment. You can bring Tabs every Thursday to our regular Breakfast Meetings.
Meghan's tab collection pictured. How is yours looking?

Please send all items and reports for the Trumpet to DiamondMan@LochsJewelers.com.

by Monday before the meeting.
Credit cards will now be accepted for breakfast as long as Eric is there. If you wish to use your credit card for breakfast, just sign in at the sign-in table and then go to Eric Loch so he can process your card for you.
Read more...
Imagine Rotary 2022 - 2023
Rotary International Theme for 2022-2023
Have you heard? Rotary International President-elect Jennifer Jones (who is also
our first female president) has announced the 2022-23 theme Imagine Rotary.
"Imagine, a world that deserves our best, where we get up each day knowing that
we can make a difference."
The theme is a special one: the theme graphic was designed by an Australian
Indigenous artist to link with the Melbourne Convention in 2023.
Some of the symbolism includes:
Circle connections to one another
Dots around it - our people
There are 7 Dots for Rotary's 7 areas of focus
Circle + dots around it - a navigation star, our guiding light
Green solid line - digging stick (used when doing hard work); for us it's People of
Action, represents the tools for getting things done
The colors purple, green & white - celebrate diversity, equity and inclusion
Freedom to express ourselves differently but still with a special connection
Purple is also the color of Rotary's Polio campaign
Green represents the Environment
White stands for peace; it also represents Empowerment and Newness and also
the colors were utilized for the women's movement, highlighting the opportunity
to grow our female membership.
Posted by Eileen Prokop on Jul 29, 2012
PW - ERC1234