Golf Outing at Brookside Country Club Macungie, PA
Pass along to friends, family, business owners and golfers.
Remember that for this year only we're offering special COVID pricing. Any support will be greatly appreciated.
Raffle tickets will be available later this week.
President's Message for week of July 12, 2020
Dear Fellow Rotarians,
It seems comic now, yet last night I was desperately seeking a missing 1099-misc form. One small piece of paper. I went spelunking in my file cabinet and excavating through the drawers of my desk. Yes, what was misplaced has been found. Phew! And, as a boon, I found an artifact from Thursday, June 12, 2008. It is a one-page script I used during a new member induction ceremony. The late Bob Bisbing had asked me to tell our newest members what I liked about Rotary. Here's what I said:
Thank you to all of you who have welcomed me into Emmaus Rotary. I was inducted just this March and now I'm supposed to tell you what I like about Rotary. So--
Three things. First, The Friendship. I don't know about you, but each June when school let out for the summer, I couldn't wait to build a treehouse or remove the latticework under the front porch so that our neighborhood "club" could meet. I like hanging out with like-minded people. That makes me pretty normal, I think. Rotary Friendships begin in the weekly meetings and grow as you take part in extra activities like work crews, fundraisers, committee meetings, and social events with good food.
Three things. Second, I LOVE HAPPY DOLLARS. You can ask my sponsor, Wayne (Matthias-Long). After my firsts meeting, I told him I wish I'd invented "happy dollars" to use each and every Sunday at Church. I look forward to Happy Dollars. I like hearing about a child's first steps, a grandchild born, a trip taken.... Happy Dollars grow the Treasury. Happy Dollars grow the Friendship.
Three things. Third, call me an idealist. It's the Rotary ideal of "Service over Self" that pulls me forward. We're not here for just ourselves, we're here also for our community and for our world. It would be hard to exaggerate how impressed I am by Rotary International's goal to stamp out polio, or by our district's international exchanges, or by our club's support of students by providing leadership development opportunities like Camp Neidig and by awarding scholarships.
Hey, I'm just a newbie... But more and more I see how Rotary makes a real difference.
Thank you all for listening.
Then I turned to welcome that morning's new Rotarians.
Last Thursday, we welcomed and inducted Jean Onyambu and Kevin Basara, both sponsored by Nelly Kabiru, into Emmaus Rotary. Please take a moment to introduce yourself, get to know them a little more and -- hey, what do you like about Rotary? Let them know.
Yours in service and fellowship,
Lexa Shallcross Emmaus Rotary President 2020-2021
At our last meeting Karen Hobson delivered are beautiful poem written by Liz Oleksa for our invocation. I thought it would be nice to share with the club again. Please take a moment to reflect on the power of our words.
Thank you Karen for sharing this powerful and thought provoking poem with us.
Written by: Elizabeth Oleksa
What if 1000 single words?
Was all that you could speak?
Would it change your day to day?
Or effect your entire week?
What if a limited selection?
Was all that you could say?
Would you still speak freely?
Or make adjustments in many ways?
Would you need a physical reminder?
To remember what you cannot see?
As words can be felt forever,
The emotions taking over permanently.
What if every word you spoke?
Would cause a fallen leaf?
A beautiful tree slowly dying,
Would this then cause you grief?
What if each word you said?
Would change the life you live?
Would you think before speaking?
Or be more aware of the listening ears you give?
Would this alter your perspective,
On the advice you give to me?
Or would you keep talking,
Letting your mouth run free?
What if the leaves from this tree?
Would cry each time they fell?
Would you then change your ways?
Or continue this negative spell?
Have you ever thought about?
They would be said anyway?
What if for just one second,
We would think before we speak?
What if we just kept silent,
But what if we considered,
How these words could make others feel?
Or would we help them to heal?
What if we tried to filter?
Out hurtful and negative things?
And observed what happiness brings?
What if we could make a difference?
There is no harm in trying,
Why don't we start today?
Our in person and virtual meetings continue this week at Brookside Country Club! We are practicing safe physical distance, appropriate mask wearing and hand sanitation at our in person meetings. You also have the option to participate by joining us through the Voxx Tandem platform. We will see you in person or online this Thursday, July 16th at 7:30am.
Please use the link below to join us this Thursday, July 16, 2020 at 7:30am. To join us on the Vox Tandem Virtual Meeting platform.
To enter the virtual meeting, just click this link or copy and paste it into your URL Browser. Please note that you will need Firefox or Google Chrome as your browser to join the meetings.
You can use your computer, laptop or smartphone to join the meeting.
If you had any difficulties or questions on how to log on please reach out to John Chisca johnc@voxtandem.com 610-400-0203.
The following safety guidelines will continue to be followed at Brookside Country Club:

Tables will be set 6 ft apart to observe social distancing and each table will seat only 5 people.
BCC is requiring guests to wear masks throughout the Clubhouse, though once in the ballroom or outside, masks are not required. Even though we are in green masks must be worn while entering and moving around the Clubhouse. Once guests are seated masks can be removed.
There will be multiple hand sanitizer stations located throughout the Clubhouse. We encourage guests to use hand sanitizer upon arrival and throughout their time at Brookside.
Buffets will now be served by staff of Brookside behind plexiglass (gloves will be worn by those serving food.)

Coffee will also need to be served (no station) and we will have to utilize single use packets such as salt, pepper, creamer, ketchup, and syrup.

It is imperative that if they feel sick or have contracted COVID - 19, you must stay home.

Please contact Mike, Meghan, Lexa or Steve if you have any questions. Please also review the Rotary District Covid-19 Guidelines in this newsletter.




To watch past meetings that you may have missed or just want to see again. Follow the steps below.

2) Scroll down on the sign in page and you will see the list of recorded meetings under "Public Room Recordings".

3) Click on the blue presentation button of the meeting you'd like to view.
4) Click on the triangle shaped play button at the bottom left of the screen to play the recording.
Last week while we enjoyed the fresh air and beautiful scenery of the Brookside Country Club Patio we learned about the unique way that Zeke Zelker is changing the way kids approach nutrition, exercise and mindfulness through his program Art Spark.
Picture an auditorium of 3rd - 5th graders. Now picture those kids enthusiastically learning about how they can make more mindful decisions about exercise, nutrition and all around well being. Students are talking about constructive ways to handle feelings like depression and anger and how to deal with bullying. Picture this room filled with kids who are dancing and playing trivia games, there is a live artist creating art to reflect what they are learning about. And it gets better! Later these kids get to make art themselves inspired by all the things they have learned! There is nothing passive about this educational experience! Zeke and his team are getting these kids excited about learning how to live creative healthy lives EARLY. Sounds fun doesn't it! 14,000 kids have benefited from this experience! Sound like something you could get behind? Click read more to get all the details of how Art-Spark works its magic! Be sure to check out their website too! There are some great videos about the program. http://www.artspark.us/
Zeke also happens to be one of Mike Waddell favorite past graduates of Emmaus High School. It was fun to see how proud Mike is of all the achievements Zeke has had in his career and the difference he is now making to students.
Get more details about the Art Spark Program by clicking "read more"
Read more...
PLEASE NOTE THAT MEMBER ASSIGNMENTS WILL BE ON A VOLUNTEER BASIS FOR THE TIME BEING. IF YOU ARE COMFORTABLE TAKING A MEETING RESPONSIBILITY PLEASE TALK TO MEGHAN TO BE SCHEDULED FOR AN UPCOMING MEETING. DUTIES WILL BE POSTED WEEK TO WEEK.
Thank you for taking your turn to help Emmaus Rotary run a smooth, fun and friendly meeting especially as we return to holding in person meetings and do our part to follow safety guidelines.
July 9, 2020
Greeter - Meghan Reed (NO shaking hands to avoid spreading germs)
Sign-in-table - Rick Zayitz (Hand sanitizer will be available at the sign and EREY in table)
EREY- Bill Erdman
Invocation - Lexa Shallcross
Virtual Platform Moderator - John Chisca
Virtual Platform Live Feed From Meeting - Eric Loch and Steve Gould
On Thursday, July 30 we are installing an engraved brick at the Emmaus Remembrance Garden for Rotarian Jerry Friedman. Those interested in attending will meet at the Remembrance Garden at 9:00 a.m. for a short ceremony where we meet any of Jerry's family who may be in attendance, say a few words of remembrance about Jerry and install his brick in the Rotary walkway area. This typically takes 15-20 minutes and all Rotarians are invited to attend. A special thanks to Bob Halsey for coordinating this gathering.
The Emmaus Remembrance Garden is located at 150 E. Main Street, Emmaus, PA 18049
O
n Thursday, July 9th, Emmaus Rotary held its first brainstorming sessions to discuss new and revamped ways to raise money for our 2021-2022 service projects. Thank you to all who contributed last week! We will continue to hold these sessions. Mark Erle has agreed to host an on-line live Zoom meeting this Thursday evening (July 16, 21020). An email will go out to the club with time and link details to join the session. Please stay tuned for that information in your email inbox.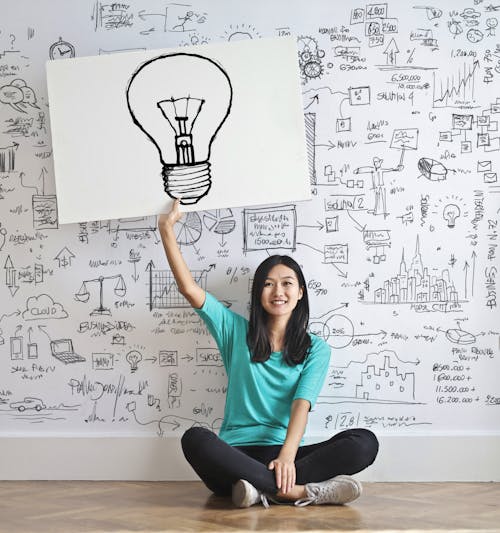 Oh Hello, you may have noticed that the past few weeks we have been sounding the Trumpet to inform you about our new "Go Fund Me" campaign.
Since we started in July we have raised $1,175.00 of our $10,000 goal.
The Emmaus Rotary Club, East Penn Food Coalition Go Fund Me Campaign is live and so is our "DONATE" button on our website! Through this fundraising platform we are raising money to fund the Feed East Penn Students Food Packing Program. It is important that our Club Members get involved in sharing this campaign so that we can reach our goal of $10,000. Donating and sharing is VERY easy and with just a few seconds a week, together we will make our goal!
(If you need instructions on how to donate follow the steps in the read more section on how you can donate and share)
Over the past few weeks we have raised $800 through contributions from club members and people from the community.
We have a long way to go.
SPREAD THE WORD! THIS IS IMPORTANT!
SHARING IS REALLY IMPORTANT FOR THIS CAMPAIGN TO GAIN MOMENTUM.
*If you are not able to donate at this time simply click the blue "Share" button to post to your Facebook and/or Twitter pages.
*If you've completed a donation you will be prompted to share the campaign to your Facebook and/or Twitter pages.
*Please also consider sharing this campaign link via email to your network of friends, family and colleagues.
SHARING IS CARING! We may not all be in a position to donate but if every club member simply shares this information with more people the more impact it will have. Please share on your social media once a week! It only takes a few seconds to share and I know lots of our members are active on Facebook and Twitter. Think about the impact we'd make as a group by sharing this Rotary service project with our hundreds of online friends.
If you need help with how to share you may reach out to me and I will do my very best to walk you through it or think of some creative ways you can help spread the word.
I have included an email that I sent out to another board that I sit on. Feel free to use it! Just click "read more" below.
If you have questions on how to use Go Fund Me please contact Meghan Reed 610-797-5942 / meghanreed517@gmail.com
Thank you for helping our Emmaus Rotary Club reach our $10,000 fundraising goal for our Feed East Penn Students Food Packing Program!
Read more...
For all the wine lovers out there, here is a way to give back. Do you need to stock up on wine? Do you have gifts to buy and not sure what to get? Here is a great way to raise funds for the Food Insecure Children of East Penn School District.
All wine profits made during the month of July, will be given to the Emmaus Rotary Club's Food Packing Program. That's right, all profits made on all sales will go back to the Rotary!
What is Scout & Cellar – it's a Clean-Crafted Wine, free from chemicals and added sugars. It's grown naturally, bottled consciously and packed sustainable making it better tasting and better for our planet. Best part, it can be delivered straight to your door. To learn more and order your wine go to www.scoutandcellar.com/dczayaitz.
If you have any questions, please contact Dina Zayaitz M: +1 973.896.7254 or E: dinazayaitzcleanwine@gmail.com
Thank you to Emmaus Rotarians who came out to help with mulching at Hillside School. We managed to achieve a lot with many helping hands : Thanks - Gary, Gary, Sue, Dee, Nicole, Holly, Karen, Rick, Don and Ryan !! #emmausrotaryworks
Rotary District 7430 Virtual Changeover Celebration
Monday, July 27, 2020
7:00 pm
This year's District Changeover is going virtual!! Mark your calendars and join us on Monday, July 27, 2020 at 7:00 pm. We are planning a fun event recognizing and celebrating the many accomplishments of our district clubs during 2019-2020. Governor Herb will be presenting Rotary Citation winners, Rotary Foundation awards, and Youth Service Award winners. There may even be some surprises and special guests. We hope every club in D7430 will be represented at this special event.
Register in advance for this event:
After registering, you will receive a confirmation email containing information about joining the meeting.
Weekly Door Prize Donations Needed! Be our next meeting's prize sponsor!
It seems like we all like the idea of winning a festive prize at our meetings (in person or online). We have had some very generous and fun donations over the past few months since incorporating this new aspect to our meetings. Many thanks to all who have donated a prize! It is a nice way to give back to each other while doing some low-key networking for your business.
In the wake of the Corona Virus now more than ever it's important to show the local businesses in our community we care and support them. They have shown us support with raffle donations and sponsorships throughout the years. Consider purchasing a $20.00 gift card from one of the many small businesses in the East Penn Area. As we know every little bit helps. It's also a great way to start a conversation about Rotary and invite business owners and managers to a club meeting. Please contact Meghan Reed for more information about our weekly door prizes and how you can be help!
Upcoming Committee Meetings:
Consider holding a virtual meeting to stay in touch and on task with your committee!
(Does your committee have an upcoming meeting? Let Meghan know and we will list it here)
Rotary and Beyond:
If you are participating in a fundraiser outside of Rotary and would like help spreading the word to our club members please contact Meghan Reed. It may be eligible to run in our new section in the Trumpet called "Rotary and Beyond". It will cost $2.00 (Happy Dollars) each time you'd like to run the information in the Trumpet. To have the information posted in the Trumpet you must be an active committee member or board member of the non-profit organization facilitating the activity outside of Rotary participation. The $2.00 entry may be given to Meghan at a club meeting. Contact Meghan with any questions.
COVID-19 is impacting us all in our personal, professional and Rotary lives. We must base our decisions about Rotary activities on the health and safety of our members and compliance with government and health regulations. Even though we may not be able to conduct the usual weekly in person meetings, many of our clubs are leading or participating in food and other relief programs in their communities. These efforts will likely be continuing through the balance of this Rotary year and into the future.

With this in mind, the following are guidelines for all Rotary District 7430 activities:

All guidelines set forth by the Governor, counties and other authorized persons in the Commonwealth of Pennsylvania and the CDC should be followed.
Should any Rotarian be diagnosed with or have symptoms that they suspect to be consistent with COVID-19, that Rotarian shall:

Not participate in any Rotary event that involves a personal appearance at the event.
Report their diagnoses or symptoms to the Rotarian supervising any program in which they have participated in-person within fourteen (14) days before the diagnoses or occurrence of symptoms.

We also suggest that you adopt guidelines for your clubs that reflect the current health crisis.

DG Herb Klotz & DGE Janet Kolepp