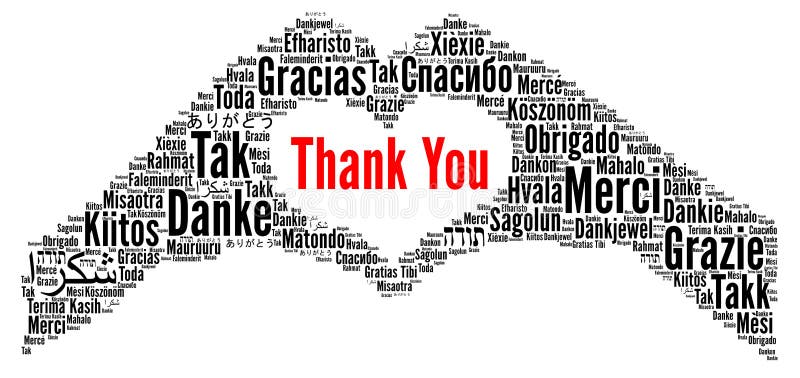 This week I will keep it short and sweet. Thank you for all of your support over the last week and for your kind words.
My last message seemed to really resonate with many of you and it helps to know we are not alone in life's struggles. Emmaus Rotary is an amazing group of Friends that has changed my life. Each of you has had an impact on me. I appreciate my relationships with each of you.
I hope you have a terrific week ahead. I will see many of you on Thursday!
Keep Shining Bright!
Meghan Reed
President, Emmaus Rotary Club 2022/23
THINGS TO KNOW THIS WEEK:
This Thursday is Emmaus Rotary and EHS Interact Day. A group of ERC members will be hosting stations with EHS Interact Club to get to know the students and share helpful resources with the Club. We will have stations set up for Youth Exchange, Camp Neidig, The Four Way Speech Contest, Youth Scholarship Awards and a General Round Table. If you are interested in participating please let me know by Wednesday at 3pm. We will be meeting at the Highschool on Thursday at 2pm to host this one hour.
Pre-Covid we had much higher numbers of meeting attendance. Since getting back to full in persons meetings our attendance has declined. We talk a lot about being "finders" for new members. We are also "keepers" of our existing members. We have all created friendships through the years. Who have you not seen in awhile? Please call that person today and ask them to come back to our weekly meetings.Feeling cozy at our meetings? I hear you! Want more elbow room? Me too! How do we make this happen? We need more members to attend our meetings!


HEY maybe you're reading this and thinking....boy ya know it's been a while since I've been at a meeting.... I miss my friends.... I miss the way I feel after an inspirational program...I'd like to check out our new meeting location. WELL, WE MISS YOU TOO and WE WANT TO SEE YOU!

Let's show Superior Restaurant that we can fill the entire room so that we can justify asking that it be reserved just for us!
Membership Dues time. Please be on the lookout for an email from our Club Secretary Jean. More information later in the Trumpet.
Reminder! Last call to send in your nominations for our upcoming International Women's Day in March! January 20th is the deadline!
International Women's Day (March 8, 2023) is "right around the corner", and your IWD committee needs your help in identifying a woman from our community AND a female Rotarian to be recognized for their outstanding service.
Our club has had the pleasure of honoring tremendously committed and compassionate people in each of the last five years. And as in years past, we need you, our members, to nominate women for Emmaus Rotary's 2023 International Women's Day celebration!
Please make some time to review the award flyers for each award category (below). The flyers contain the calls for nominees, information on the awards, and major eligibility criteria. Detailed criteria can be found at the end of the additional criteria links.
Thank you for considering the women in your life who epitomize our Rotary ideals through volunteer service. If you have any questions regarding this program, please contact Alicia Ruiz-Orbin at aruizorbin@aol.com.
Warmly,Emmaus Rotary International Women's Day Committee
Dear fellow Rotarians,

We are offering a chance to be a Super Bowl Winner and support Emmaus Rotary Club's food program. We have been distributing food to East Penn School District students for over three years.
You and your friends can purchase one square for $50 and if your square matches one of the end of quarter scores or end of game score you will win! Win Money! More importantly all proceeds will be used to keep our food program going.
The Super Bowl board will be laid out in a 10 x 10 grid. We will collect money for the squares up to the day before the big game on February 12th, 2023
Payment:
I will be accepting electronic payment through Venmo
https://venmo.com/u/Gary-Guthrie-13
or QR-code bellow. You can share the QR-code with your friends, family and co-workers. You can also give me cash or check at any Rotary Meeting. Please make checks payable to
ERC Foundation
. Checks can be mailed to Embassy Bank, c/o Gary Guthrie, 180 W. Main St, Macungie, PA 18062. I recommend that you email me
g.guthrieerc@gmail.com
when you send payment with your name, email address, and number of squares purchased, so that we know to add you to the board.
When all 100 squares are sold, we will randomly enter everyone's names on to the board. Next, we will select the team representing the NFC or AFC team and place them on the two axes of the board. Lastly, we will randomly select and place 0 through 9 for both axes. Once this has been completed the board will be emailed to all participants.
PAYOUTS:
End of quarters (1st, 2nd, & 3rd) matching score will win $250 (Bonus: REVERSE SCORE will win $50.)
End of Game matching score will win $500(Bonus: REVERSE SCORE will win $100.)
EXAMPLE: Sample board attached
Your square is Tampa 7 – Kansas 0
If the score at the end of the 1st quarter is Tampa 17 – Kansas 10 ( it is the last digit of the score that is used), then you are the winner of the 1st quarter prize. If you square is Tampa -0 & Kansas -7 you win the reverse score prize.
We need to sell 100 squares to make this happen so please telling your friends, family and co-workers.
As members we are all responsible for making each week's meeting a success. Working the sign-in and EREY tables are a great way to get to know members.
PLEASE NOTE: We have had a lot of no shows lately. Please, Please, help out here and fulfill your obligation, or get a replacement. Thank you.😁 If after trying everything you could not get a replacement, please let Diamond Man Eric know via email. DiamondMan@LochsJewelers.com
The assignments below are selected from our membership list and are in alphabetical order (or close to it). Should you be unavailable to make it to the meeting to fulfill your assignment, please do one of the following:
- Switch with someone else from another week.
- Contact another member to fill your slot. Club Runner has our Member Directory.
- If either one of the above attempts is unsuccessful, please notify me ASAP.

DiamondMan@LochsJewelers.com
Sign in Table - Karen Hobson
Invocation - Fred Hermann
Sign in Table - Nelly Kabiru
Sign in Table - Courtney Kennedy
Sign in Table - Mike Lahanas
Invocation - Diamond Man Loch
Sign in Table - Ashley Lorah
Invocation - Jeff McElhaney, Jr.
Sign in Table - Anthony Moyer
Invocation - Peter McCullough
Spread happiness! This year we started doing something different with our Club happiness (and fines). We are putting happy dollars to work right away!
Each quarter the President and Sergeant at Arms select a different place to allocated happiness funds. Our first quarter we helped Tails of Valor. Second quarter we earmarked the money for our Food Packing Program. (To date over 12,000 meals have been provided to hungry families in EPSD)
So, what's next for Q3? StoveTeam International!
You may recall we had a program back in 2021 to learn about the work of StoveTeam International. Did you know that this lifesaving program was started by a Rotary Club?! In 2002 Nacy Hughes was inspired and worked with her Eugene Southtowne Rotary Club of Guatemala Sur. This is the spark we all have in common! We all have the opportunity to make a difference. Let's help! A gift to StoveTeam transforms a kitchen into a safe place where a family can come together for years to come. Each $100 cookstove saves an average family of five to eight people from the dangers of smoke and burns, while saving 50% of fuel wood, and providing local jobs where they are needed most. This is a great way for ERC to have a global impact.
We will have another program and opportunity to learn more later this quarter. Until then here is a link to some really great information about this organization. They are working to aid in quite a few of our areas of focus: disease prevention, maternal and child health, community and economic development, and supporting the environment.
StoveTeam International
So bring your happiness...the world needs it!
If you are inclined to add extra to our Happy Dollars, you can offer to match Happy Dollars by day, week, month or quarter. Just chat with Don Blose.
To: Emmaus Rotary Club Members,
Subject: Semi Annual Dues / January 1 st , 2023 to June 30 th , 2023

This is to notify you that semiannual Emmaus Rotary Club dues are payable by January 15th, 2023. Please remit
$110.00, check made payable to the EMMAUS ROTARY CLUB, Attn: Jean Onyambu at the address below. You may also
give the check to Jean at a club meeting.
Alternatively, you may also choose to pay the full annual dues by sending $220.00 which covers your dues commitment
from 01/01/2023 thru 12/31/2023. You will not be billed in June 2023.
VENMO: To pay by Venmo, if your Venmo account is based on a bank account or debit card, you can send $110 or $220
to Don Blose. If your Venmo is based on a credit card, send $113.30 or $226.60 by Venmo to Don.
Background: To give members an alternate way to pay, Don Blose has offered to use his Venmo account to accept dues
payments. Members can Venmo dues to Don, he will write a check and the Secretary will deposit it. The only glitch is
that to use credit card based Venmo transactions to pay dues, there is a service charge of 3%. It would raise the dues to
$113.30 or $226.60 for Venmo payments based on credit card. Venmo accounts tied to bank accounts and debit cards
have no fee.
You can also make a contribution at this time to the 'Rotary Foundation' and/or 'Emmaus Rotary Club Foundation' by
writing separate checks for each. Please note that contributions to both foundations can be made at any time during the
Rotary year.
Please attach the form below with your check or checks to help ensure proper credit is given.
Please remember January 15th, 2023 is the dues payment deadline.
Emmaus Rotary Club Dues
NAME: ________________________________________________________
Dues: Made payable to "EMMAUS ROTARY CLUB". $ ______
Rotary International Foundation Contribution: This check must be made out to $ ______
"ROTARY FOUNDATION" and separate from checks for dues or the Emmaus Rotary Club Foundation.
Emmaus Rotary Scholarship Endowment Fund: This check must be made out to $ ______
"EMMAUS ROTARY CLUB FOUNDATION".
Thank you in advance for your timely response.
Jean Onyambu
Club Secretary
Cell: 4842013335
Email: erclubsecretary@gmail.com
Address: 1055 Cetronia Rd, D3, Breinigsville, PA 18031
Look forward to seeing all your great smiling faces. Remember to call all of your Rotarian friends you have not seen at a meeting for awhile. This will allow us to use the full room if we consistently have 40 plus members attending.
Cheers,
Eric Loch
Jillian Berry explained to us what is currently going on at the Atrium center for senior living. Here is the link to their facility if you wish to explore more.
We will look at doing an activity with them some time this year with their residents. Stay tuned for further details.
Do you like to Travel? And…………….Do Rotary Service?
We have an opportunity to participate in a National Immunization Days For Polio in January , 2023 . We just Learned of this opportunity. The participants are limited to 25 Rotarians. Contact Cindy Hornaman at
hornamca@ptd.net
if you are interested for application.
NID EXPERIENCE 2023 :Brief Itinerary
24 Jan 2023 : Arrive New Delhi, India.
Check in JW Marriott Aerocity, Overnight.
25 Jan 2023 : Sightseeing around Delhi, Overnight.
26 Jan 2023 : Leave for Agra
Red Fort, Marble place etc, Overnight
27 Jan 2023 : Sightseeing in Agra
Taj Mahal, Travel back to Delhi, Overnight.
28 Jan 2023 : Delhi
Late lunch with Rotaract Youth Noida? See projects? Overnight.
29 Jan 2023 : NID – Visit projects, Overnight.
30 Jan 2023 : MOP UP Day—NID
Interact visit Projects Overnight.
31 Jan 2023 : Early Morning flight to Kolkatta
Stay Oberoi Grand or Taj—if too expensive, you pick one
Sightseeing around Kolkatta
Mother Teresa House
Overnight.
1 Feb 2023 : Kolkata
Second NID experience, Visit projects, Overnight.
2 Feb 2023 : Free Day in Kolkatta
Day with Rotarians, Overnight.
3 Feb 2023 : Fly to Delhi to leave for home.
The Cost for the below itinerary based on the below hotels would be USD 2950/ Net per person for 25 persons traveling together.
The single supplement is still $1295
| | | | |
| --- | --- | --- | --- |
| Dates | City | Hotel | Nights |
| 24 Jan to 26 Jan | Delhi | JW Marriott Aerocity | 2 |
| 26 Jan to 27 Jan | Agra | Trident | 1 |
| 27 Jan to 31 Jan | Delhi | JW Marriott Aerocity | 4 |
| 31 Jan to 3 Feb | Kolkatta | Taj Bengal | 3 |
Inclusions

1.

10 nights accommodation sharing a double room

2.

Daily breakfast

3.

1 Lunch or Dinner in Delhi, 1 Lunch or Dinner in Agra

4.

All transfers excursions and sightseeing tour by Volvo Coach

5.

English Speaking guide during Sightseeing tours

6.

English Speaking tour escort

7.

All entrances fee at the monuments
Rotary and Welcome.US are working together
to support displaced Ukrainians.
Offer people who have fled the war a stable environment
Rotary has been collaborating with our partners and other organizations to meet humanitarian needs in and around Ukraine. Clubs have been providing food, water, medical equipment, and other supplies.

What people who have fled their homes need most is safety — and Rotary members have been instrumental in finding them shelter. But people still need help.

That's where Rotary members in the U.S. can get more involved. Rotary is collaborating with Welcome.US, an organization working to engage more Americans in welcoming newcomers, with a focus on sponsoring refugees.

Through Uniting for Ukraine, Rotary and Rotaract clubs and members in the U.S. can sponsor a person or a family that has fled the war and help them relocate to the United States.

To sponsor a Ukrainian refugee family and offer them a stable environment:
ONE ROTARY CENTER
1560 SHERMAN AVENUE
EVANSTON, ILLINOIS 60201-3698 USA
ROTARY.ORG
A bunch of inspiration or fun trivia facts for today.
Emmaus Rotarians truly do live a lifestyle of Service Above Self!
Many of us help with other organizations to raise funds for great causes. If you wish to mention your outside fund-raising event at Rotary, just put up four Happy Dollars and let us know about what is going on. If I have a website link to your cause I will post it here.
Ex.

I support the PA. Perimeter Ride Against Cancer which benefits the American Cancer Society and Dream Come True.
https://www.pprac.net/2022-ride.html
Check out some of the great work our fellow members are doing in our community outside of Rotary and learn how you can support their efforts.
Another great organization helping our community:
Can Tabs For The Miracle League LV / Submitted By Bob Halsey
In 2018 We started collecting the Tabs from all types of cans Soda, Beer, Seltzer, Tuna Fish, Sardines, Soup Cans, Etc. In 2018 we were able to deliver Five Full One Gallon Jugs of Tabs…Last year, 2019 we were able to deliver Three Full One Gallon Jugs of Tabs. So far this year 2020 we now have One Full One Gallon Jugs. I would hope we can again this year, 2020, can fill at least another Five Full One Gallon Jug OR MORE. I turn these into the Miracle League in the Middle of October, right before Halloween. They turn them into the Dupont Children's Hospital in Wilmington Delaware. Other organizations also collect these Tabs, in total the Hospital has been able sell these for enough Money to pay 75% of the Utilities Cost in their Ronald House, where Families to stay at a very Nominal Cost when their Handicapped Children need to go for Treatment. You can bring Tabs every Thursday to our regular Breakfast Meetings.
Meghan's tab collection pictured. How is yours looking?

Please send all items and reports for the Trumpet to EmmausRotary@gmail.com

by Monday before the meeting.
Imagine Rotary 2022 - 2023
Rotary International Theme for 2022-2023
Have you heard? Rotary International President-elect Jennifer Jones (who is also
our first female president) has announced the 2022-23 theme Imagine Rotary.
"Imagine, a world that deserves our best, where we get up each day knowing that
we can make a difference."
The theme is a special one: the theme graphic was designed by an Australian
Indigenous artist to link with the Melbourne Convention in 2023.
Some of the symbolism includes:
Circle connections to one another
Dots around it - our people
There are 7 Dots for Rotary's 7 areas of focus
Circle + dots around it - a navigation star, our guiding light
Green solid line - digging stick (used when doing hard work); for us it's People of
Action, represents the tools for getting things done
The colors purple, green & white - celebrate diversity, equity and inclusion
Freedom to express ourselves differently but still with a special connection
Purple is also the color of Rotary's Polio campaign
Green represents the Environment
White stands for peace; it also represents Empowerment and Newness and also
the colors were utilized for the women's movement, highlighting the opportunity
to grow our female membership.
Posted by Eileen Prokop on Jul 29, 2012
PW - ERC1234