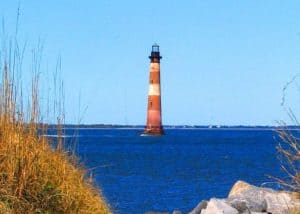 Two weeks ago, I talked about family, friends and seeing heaven on earth. We just returned from Folly Beach SC where the weather is warm the people are wonderful and the food and entertainment are second to none. Reminds me of our Rotary family where we look forward to meeting our friends each and every week where we converse about what we are doing and how we can change the world. As we come to the end of another Rotary year, I am thinking about the goals we set as a club for this year. Rotary ends its year on June 30, 2019. We will have a new President with new goals for the 19-20 Rotary year. Each year the President talks about our foundation and our giving as a Club to our Foundation. We can participate in EREY(Every Rotarian Every Year) where for a $100 donation we will place a sticker on your name badge so everyone knows you are giving to the foundation. Our goal was modest this year. I am asking if each of our members could at least give a small donation to the foundation before June 1, 2019. I am not concerned about our goal of $18,000, I am concerned that we have enough money to apply for our grants in the years to come to make our projects a reality. You see for the seed you plant this year(giving) we will see the reward(grant monies) in three years to help with projects for that Rotary year. As a family we all want to see our assets used wisely and help where we can for the good of human kind.
Last week we had special guests visiting from Britain and I was so pleased that we gave them our warmest welcome.
This week when you are going around the room take a moment and thank Cindy for a wonderful conference, thank Sue and Eric for all the behind the scenes work they did to make Friday, Saturday and Sunday a reality. Then tell Steve he did an exemplary job of MCing the event. Last but not least thank Lexa for the work she did on Sunday Morning. I am proud of our club and proud of our members who take the time from their busy schedules to give back .