March is Women's History Month.
When we look at Rotary today it is hard to believe that in the United States, women were not permitted to join a Rotary Club until 1987. It wasn't until 1989 when the RI Council of Legislation voted to change the RI Constitution and make women eligible for membership around the world. The men of Rotary had spoken...times had changed since 1905...it was time to change too! By June 1990, the number of female Rotarians reached over 20,000. We wanted IN! As of July 2020, the number of female Rotarians surpassed 277,000 accounting for 23% of worldwide membership. Looking at Emmaus Rotary Club today 31% of our Club Membership is female as we approach our 100th Anniversary in just a few years. I understand that it is an honor and a privilege to serve as a President of Emmaus Rotary regardless of being a woman, but it is also not lost on me that allllll this Rotary History happened within my lifetime. So, I feel even more happy to be here!

Ever since women joined Rotary 34 years ago, the organization really became limitless in what it could accomplish! Ever since women joined Rotary, TOGETHER Men and Women from all over the world have grown Rotary and charted a new course for ALL changemakers under our 7 Areas of Focus.
If you want to learn about the history of Women in Rotary, I encourage you to please visit this link on Rortary.org
Women in Rotary | Rotary International
while you scroll, please watch the video on the webpage. You will feel all the feels! I would love to know what you think!
I want to take a moment and Thank Alicia Ruiz-Orbin, (one of my Rotary Heroines) for organizing the 2023 Emmaus Rotary International Women's Day Celebration. This has become an excellent tradition for our Club and our District. Many thanks to Committee Members David Dunn, Dee Eng, Mark Erle, and Courtney Kennedy. Hats off to Val Deneen and Rory King for nominating two very deserving Women in our Community. Kassie Hilgert Director of
Arts Quest
and Kristin Pedemonti Founder of
Steer Your Story
. Both are incredible ladies making their own history! What an inspiring morning for everyone in attendance. A proud day for ERC!
Shine Bright Friends!
Meghan Reed
President, Emmaus Rotary Club 2022/23
From left to right: District 7430 Governor Len Giesler, Awardee Kristin Pedimonti, Awardee,
Kassie Hilgert, IWD Committee Chair Alicia Ruiz-Orbin, ERC President Meghan Reed,
District Governor Elect Diane Donaher.
To all Emmaus Rotarians

ERC Board of Directors for 2023 2024

Attached you will find the Ballot for the 2023 2024 vote for the Emmaus Rotary Board of Directors effective July 1, 2023

The first ballot consists of the names of all members with exception of current office holders and 4 past presidents. It is being sent by email to all active Emmaus Rotarians on Thursday March 16, 2023, and will also be available for in person voting at the Emmaus Rotary Club Meeting on Thursday, March 16, 2023. Votes must be received by the Secretary before midnight March 26, 2023.The top 8 candidates with the most votes will be on the second ballot, going to all active and by email on Thursday, March 29, 2023. Ballots must be received by the Secretary before midnight April 8, 2023.

YOU WILL VOTE FOR FOUR NAMES ON YOUR BALLOT

These are the methods to cast your ballot – choose only one:
Cast your Ballot at the Rotary Meeting on March 16, 2023- leave with Meghan Reed or Jean Onyambu.

You can forward the ballot email to Jean Onyambu, at erclubsecretary @gmail.com typing in the four names you vote for or attach the form.

You can call 484-201 3335 and leave a voice mail giving the four names you vote for.

You can text me at 484-201 3335 typing in the four names you vote for.

You can postal mail your vote to me at the below address, but it must arrive by the deadlines to be counted. You can dispense with your name here. We trust Rotarians to vote ethically.
Jean Onyambu
Secretary, Emmaus Rotary Club
1055 Centronia Road
D3
Breinigsville, PA 18031


The four Board of Directors selected will go out by email to the Club soon after the votes are tallied.

This notification and ballot document are attached to this email so you can print. Click Read More for the Ballot.

Thank you,
Meghan Reed
President, Emmaus Rotary Club 2022/23
Read more...
Now is time to renew for 2023. The price is the same as last year, only $49.00 for the year. This will include having our great Flag put on your property 6 times this year starting with Memorial Day.
I will be set up to take payments this week at Rotary. I can take credit cards or your check.
Thank you so much for renewing and it would be great if your neighbor on each side of you joined the program also.
For additional details please reach out to Eric Loch, DiamondMan@LochsJewelers.com
An Evening Meeting Opportunity For Emmaus Rotary Club - "The Night Shift"
Launching Wednesday, March 29th. 6-8pm, at Rising River Brewing in Lower Macungie
1955 Willow Lane Macungie, PA 18062

Doors open 6pm. Meeting begins 6:30pm. Meeting to end by 8pm.The plan:
On March 29th we invite people interested in learning about what Rotary is and what Emmaus Rotary does to make a difference in the East Penn and Lehigh Valley area. Learn more now at
EmmausRotary.org
The idea:
Re-engage current members, attract new members and connect with/involve local Community Leaders in project-based planning/activities and enjoy fellowship. We are going to create a productive meeting environment: not just a happy hour. This meeting options will be offered as a Once-a-Month ADDITIONAL meeting opportunity for ERC. Future Dates TBA. Mornings are not for everyone due to work/school/life schedules. (AND DON'T FRET! Weekly Thursday Morning meetings aren't stopping! We like bacon and eggs too much!)
The Cost:
We ask that Rotarians make a $10 Cash Contribution to their Every Rotarian Every Year Rotary International Fund. First time guests are free.
Food and Drink
: Food and Drinks are available for purchase.
Emmaus Rotary Club and Rotary Club of Allentown Joint Service Project!
Rotary District 7430 Day of Environmental Service
Wildlands Black River Sanctuary Planting Project
Saturday, April 29, 2023
8:00am -? The more hands-on deck the less time this will take!
Rain Date TBD if needed.
Join Allentown and Emmaus Rotary Clubs & Interact Clubs to plant native species in the public access parking area as the first leg of the Wildlands Black River Sanctuary Preservation Project!
The 180-acre Black River Sanctuary, located just northeast of Emmaus, PA, is unique in many ways. It contains the headwaters for three different watersheds, has the exposed "spine" of the south mountain, numerous wetlands, meadows, and forests; is home to hundreds of different species from butterflies to bears and all located within minutes of the cities of the Lehigh Valley. Parking areas will incorporate aspects that are designed to have the smallest impact as possible and enhance the conservation values of the property. The parking areas will incorporate the use of native plants as buffers and visual cues that will delineate the limits of the lot as well as demonstrate the values of native plantings in the landscape.
Only volunteers who register to attend using this event page will receive important volunteer information.
Please email MeghanReed517@gmail.com with questions.
Details on- parking, exact address, etc. and a list of suggested tools/supplies will be posted/emailed prior to service date and emailed to registered volunteers. A volunteer liability form will also be emailed prior to 4/29/23.
NOTE: this preserve doesn't have any restroom facilities yet or any other infrastructure (picnic tables, etc.) Volunteers might want to bring folding chairs and expect to drive for restroom relief. We don't expect this will be an all-day event.
SIGN UP TO HELP HERE! Rotary & Wildlands Black River Sanctuary Planting | Rotary Club of Emmaus (emmausrotary.org)
@ Bethel Bible Fellowship Church on first Thursday of Every Month


currently need :
Ketchup
Mayonnaise
Relish
Pancake mix
Cake mix Pop Tarts
Coffee ground Regular
Pickels
Salad Dressings
Syrup Cookies Any
Instant Oatmeal (boxed) Mustard 160z
Fruit (Pears, Peaches, Fruit Cocktail, Pineapple) 15 oz
Ravioli / Pasta / Spaghetti Os Chef Boyardee w/sauce canned
SPAM or Luncheon Loaf Meat
VO5 Shampoo and Conditioner
Mouth Wash ( Dollar Tree)
Napkins (small pack) Dollar Tree
Read more...
Sign In Table Craig Reber
Greeter Nelly Kabiru
Invocation Michael Paker
Sign In Table Stephen Motez
Greeter Michael Mihalik
Invocation Jeffrey McElhaney
Sign In Table Patrick Mcnelis
Greeter Ann Peaslee
Invocation Barry Newhart
International Women's Day is also an opportunity for us to reflect on how diversity can help our membership numbers increase.Enjoy some photos
When you Share your Happiness, you are supporting a good cause.
4th Quarter Funds raised will go to the Emmaus Rotary Scholarship Fund.



Happiness Day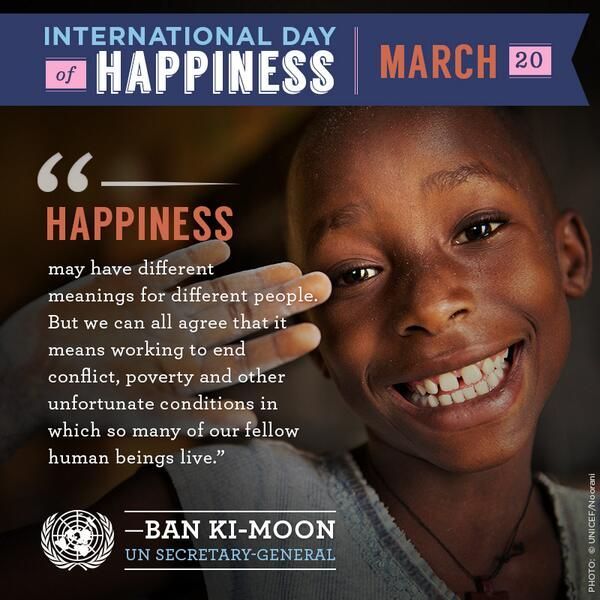 Good morning everyone!
We are in need of your help.
Joshua Scoble is a 16 years old boy living in Emmaus and has Fibrodysplasia Ossificans Progressiva (FOB) since 3 months old. Last year Joshua's Future of Promises (FOB) Bingo for a Cure raised $90,000 for FOB Research and over the past 16 years his family have raised $1.3 M for FOB research!!
On 3/19/23 is the next bingo for this great organization and they could still use some help.
How can we help?
1. We could help make baked goods for them to sell at the bake sale the day of the bingo event. (eg. a few cookies in a small baggie).
2. We could donate any type of $20 gift card for them to use in their raffle baskets the day of the bingo event.
Both of these can be dropped off at Karen Hobson's home 2 Stoklea Drive, Emmaus. The gift cards can be dropped off any time but the baked goods can be dropped off on Saturday, March 18. Karen's cell number is 484-560-1711.
3. Help is needed with Set-up : tables, chairs, programs, (last year 1,400 were at the event), at the Agr-Plex on Saturday morning, 3/18/23 from 10 am - until noon, pizza then follows.
4. Help is needed at Tear Down : 5 pm - this is physical work and should take approximately 1 hour on Sunday, 19th March at the Agr-Plex.
Here is a link on sign up genius to sign up:
https://www.signupgenius.com/go/60B0949AFAC2AA0F94-joshuas
Bingo is at the Agr-Plex Hall in Allentown Fairgrounds on Sunday, 19th March, Doors open 10.30 am, Bingo Begins at 1 pm. Tickets are $35 (and a $4 processing fee added) and at the Door $40. Tickets can also be purchased online and at Buss Paints, see flyer for more information.
For more information go to
Thank you in advance for all of your help to support this great event and great cause!!
Nicole
Dear Rotarians,

Thank you for your dedication, leadership, and support on behalf of The Rotary Foundation. As a leader in Rotary, you play an essential role in ensuring that Rotary Foundation programs can continue to create positive and lasting change in your community and around the globe. One way you can help Rotary continue to do good in the world is by encouraging members to enroll in Rotary Direct, our Foundation's recurring giving program.

Last year, our Foundation raised over $434 million and funded more than 1,190 global grants, 470 district grants, and 225 disaster response grants to help communities thrive. Rotary Direct is one of the easiest and most secure ways for our donors to support the Foundation: because contributions are automated, donors don't need to worry about sending checks or remembering to make an annual contribution on time.

Rotary Direct saves time and reduces administrative costs. Monthly, quarterly, and annual gift options are available. Members can enroll at the Rotary Direct page, return a completed Rotary Direct enrollment form, or enroll by phone by calling the international office that serves their area or +1-866-976-8279 if in the U.S.

For more information, you can refer to these frequently asked questions. If you have additional questions, we are here to help! Reply to this email or write to our Annual Fund staff.

Thank you for your dedication to Doing Good in the World.

Sincerely,
The Rotary Foundation
Dear Rotarians

Another terrible disaster has struck this time in Turkey affecting thousands of people and many Rotarians.
ShelterBox is launching an emergency fundraising appeal. Your support will contribute to our Turkey and Syria Earthquakes response as part of our general fund. We believe that the best way for us to be impactful is by staying flexible, and it is essential that we have funds available to support those affected by disasters around the world.
ShelterBox provides different combinations of emergency shelter and essential household items depending on what is needed. This could be tents and shelter kits, stoves, thermal blankets, and clothing to keep people warm through the freezing winter nights. It could be cash to help people buy what they need to survive. Or it could solar lights that help people when there is no electricity.
Club and district support is desperately needed so we can reach survivors in the aftermath of this disaster.
If you have further questions or would like more information, please reach out to me.
Yours in Rotary Service
Len Gieseler
District Governor 2022-2023
District 7430
Pottstown Rotary Club
1445 Shaner Dr.
Pottstown, PA 19465
W: 610-323-2201
Dear Meghan,

As a global humanitarian organization, Rotary continually takes action to help communities in need. Because you are a dedicated leader in Rotary, we want you to be among the first to know that The Rotary Foundation has established two temporary funds to support immediate relief efforts in Pakistan and Ukraine. In Pakistan, a severe monsoon season has caused devastating floods and affected millions of people. In Ukraine, the ongoing war has led to a continued humanitarian crisis. We'll begin fundraising efforts soon to finance disaster response grants from these funds.

The Pakistan Flood Response Fund will help communities recover from the disaster that displaced people and destroyed crops. It will accept contributions, including District Designated Funds, until 31 December 2023 and distribute grants until 30 June 2024 or until the funds are spent. Any unused money will be transferred to the general Disaster Response Fund.

The Ukraine Response Fund will also accept contributions, including District Designated Funds, to support grants for districts affected by the war. It will operate on the same schedule as the Pakistan fund, accepting donations until 31 December 2023 and awarding grants until 30 June 2024 or until the money is spent. Any unused funds will also be transferred to the Disaster Response Fund.
Districts affected by the flooding in Pakistan or the war in Ukraine can apply for grants from the relevant fund to provide items such as water, food, medicine, shelter, and clothing. To learn more and help these communities, you and your members can:
We appreciate your assistance in supporting Rotary member-led projects to help these communities recover.

Sincerely,

Ian H.S. Riseley
2022-23 Trustee Chair
The Rotary Foundation
Emmaus Rotarians truly do live a lifestyle of Service Above Self!
Many of us help with other organizations to raise funds for great causes. If you wish to mention your outside fund-raising event at
Rotary, just put up four Happy Dollars and let us know about what is going on. If I have a website link to your cause I will post it
here.!!
For this year's PCFLV fundraiser Ai Orthodontics have partnered with our local dentists and businesses to help us "Reach for the Stars" in providing a donation to help all families who are affected by pediatric cancer.

The Pediatric Cancer Foundation of the Lehigh Valley, Inc. is a wonderful organization dedicated to improving the quality of life of children diagnosed with cancer and providing support for the needs of their families.

If you would like to support PCFLV we are selling shirts through the end of March 2023 to raise money for this fantastic foundation! Any donation of $25 or more receives a shirt. Follow the link in our bio to place your order.


Click the link below to make a donation commitment and order your shirt
https://fs29.formsite.com/STjpAa/c5da8vxfug/index.html
There's still time to purchase tickets and empower the next generation of problem solvers & change makers.
Our District 7430 Conference for 2023 is on the horizon and we're planning a
great event for everyone.

The location is the big feature for this event - The Atlantic City Tropicana!
The dates are May 5 - 7, 2023.
We're sure you have questions about our conference so check out key items
of interest below. We hope to see you there!